Culture
Miami Heat's $50 Million Investment in Tyler Johnson Already Paying Off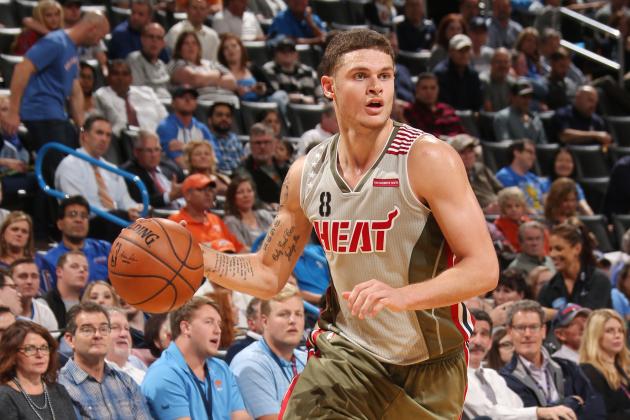 MIAMI — It's hard to call Tyler Johnson's gap-toothed grin a $50 million smile. But then again, nothing about the 6'4″ combo guard screams $50 million NBA star.
His inner circle has followed him since his Fresno State days and hasn't expanded over a two-year ascension from undrafted unknown to Miami Heat building block. There's a quiet confidence to his demeanor, but it's juxtaposed against the humility of a long-shot hoop dreamer who actually made it.
Even his play style seems disconnected from his salary. He hits the hardwood like he's still fighting for a roster spot, flinging his body after loose balls and flying to the offensive glass.
Which brings us to that lower incisor lost in a summer-league collision and never replaced. He clearly has the means to get it fixed but lacks the motivation to do so.
Play like he does, and there's no guarantee any fix would be a permanent one.
"I'm going to play with the same intensity no matter what, because that's just what I do," Johnson told Bleacher Report. "That's why I haven't bothered getting a tooth yet, because I'm sure eventually it's going to get popped right back out."
That Johnson doesn't play like a typical $50 million perimeter player is a major reason why he's become one.
Sure, there were external factors that aided his checkbook. He couldn't have hit the market at a better time, with the league's new media money ballooning payments like never before. ("Some of the numbers certainly are eye-popping," he concedes.) And he can thank the wing-starved Brooklyn Nets for setting his rate at a level they didn't expect Miami to match.